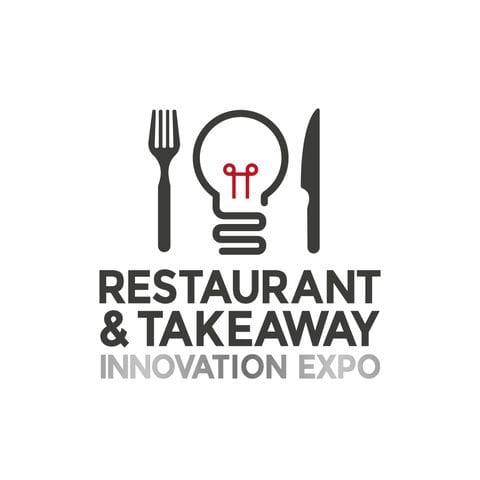 Restaurant & Takeaway Innovation Expo makes its much-anticipated return to London's ExCeL on 19th & 20th October, forming THE ultimate event to help you boost your profits, build your brand and grow your business.
The demand for takeaway has never been so huge, and the value of foodservice delivery is worth over £8 billion and is expected to show annual growth of 6.5% – this could mean by 2024 the projected market value would be over £5,000 million. With this in mind, The Restaurant & Takeaway Innovation Expo is the place you want to be to find innovative ways to stand out from your competitors, boost sales and find the hottest ideas to attract new customers. The show aligns your ideas and products with the strategies and connections to execute them into profitable action.
The event will give 15,000 industry-defining leaders access to 1,000 exhibitors and their plethora of innovative products, ideas and strategies, 500 inspirational seminars, panel debates, innovation awards, networking opportunities and much more!
The Restaurant & Takeaway Innovation Expo is a perfect opportunity to connect with thousands of like-minded professionals, gain advice and build long-term beneficial working relationships, also renowned for providing unparalleled networking opportunities for restaurant and takeaway owners, buyers, investors and innovators, and this year's event offers you the greatest opportunity yet to build those vital connections that could transform your business with its own Networking Area. The show floor will be packed with professionals operating across every facet of the restaurant, takeaway, bar, café, spa and hospitality industries, and the Restaurant & Takeaway Innovation Expo will give you access to a unique platform where opportunities are endless!
Join the Sustainability Trail at Restaurant & TAkeaway Innovation Expo and you can find out about the sector's most inspiring suppliers and how their solutions have changed their businesses! The sustainability movement plays a vital role in continuing the success of your restaurant in an environmentally-friendly and secure way – join the movement now and make your competitors envy your progressive company!
The Restaurant & Takeaway Innovation Expo is filled with educational and innovative features; whether you want to learn from them, be inspired or just enjoy being immersed in the exciting and dynamic food and drink industry, we guarantee you will be raving about this event! Our Panel debates include a range of fascinating topics that can spark new ideas with your colleagues and the Innovation Awards will send you home with new-found inspiration that you can apply to your own business!
Europe's leading event for restaurant and takeaway owners is also running alongside 5 other industry-leading events collectively forming #FES22, THE biggest business growth event dedicated to the world of food & drink. Exploring other events will allow you to broaden your network and diversify your business in the exciting and dynamic world of food and drink! And to make it even better, tickets are completely FREE!
So what are you waiting for? Whether you are an international restaurant looking to explore the new innovative products of today or starting up your own business looking to connect with industry experts you can learn from – this is the event for you! We truly have something for everyone all under one roof, you can't afford to miss it!
Save the 19th & 20th October in your calendar and secure your FREE ticket now!