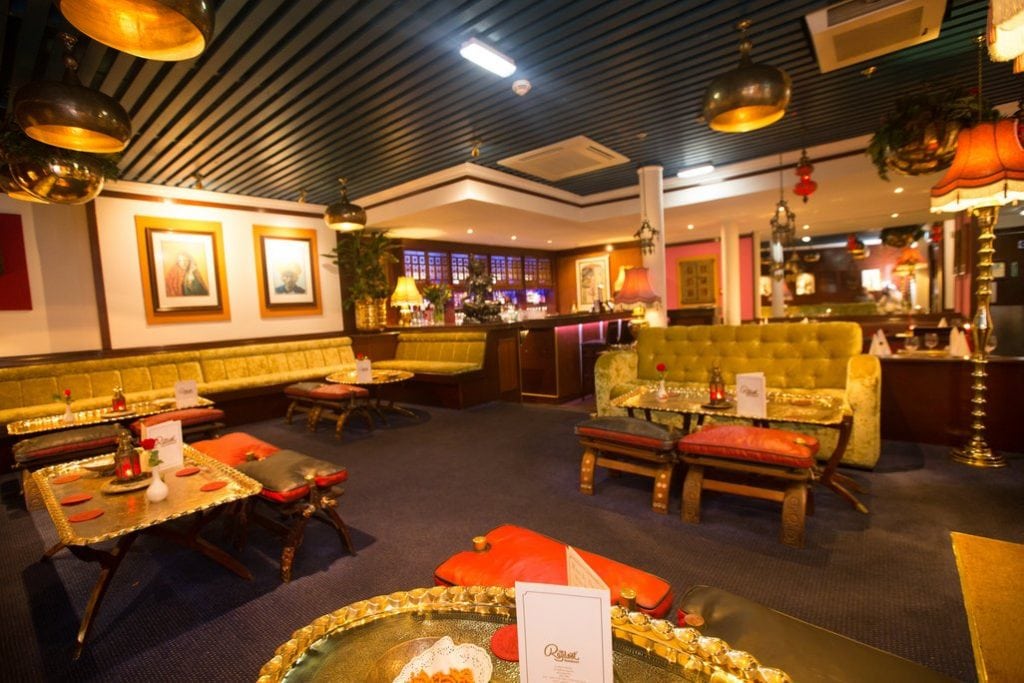 Rajdoot's Manchester restaurant is located in the corner of Albert Square (nearest to the Central Library) and as you can see from this photo (copied from their website) it is a traditional Indian Restaurant.
Although I am as keen as anyone on trying something new it was actually really good to find a curry restaurant doing great food in what most of us would say is an "old fashioned" way. I don't mean that as an insult, it's a comfortable venue with great decor and very welcoming staff.
Their menu will be familiar to most, having many favourites on it and everything we tried was delicious. We were both really impressed. I had the Lamb Chilli Bhuna as a main and it's great if you like something a bit hotter. Mrs Curry Culture had their Makhan Chicken and was very happy she did.
Their menu is Northern Indian influenced so that's heading towards Nepal so you should find somehting on it that you haven't tried before if that's what you like to do. Service was good to so overall a big tick from us.
We've already booked to return.