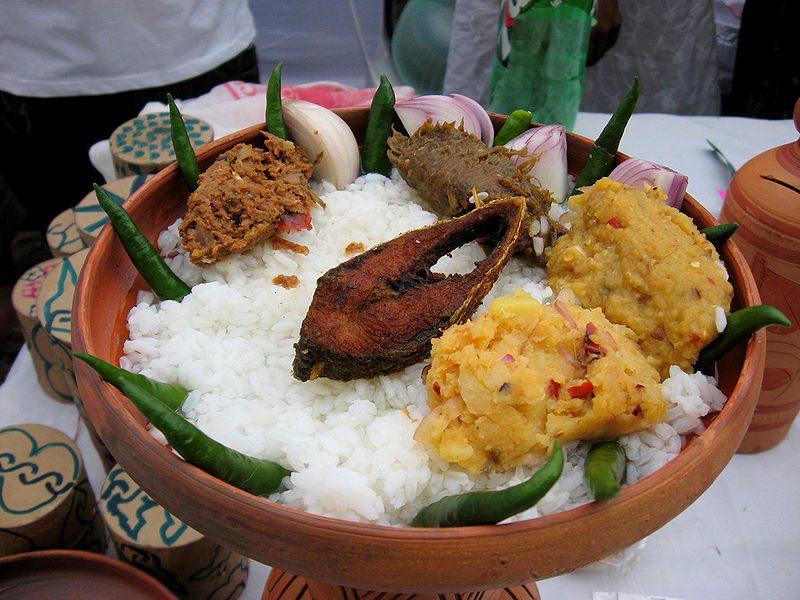 Pohela Boishakh is the Bengali New Year and it is observed in both Bangladesh and the West Bengal state of India. On 14th April 2012, year 1419 of the Hindu Calendar will be celebrated.
A wide range of Bengali dishes are made for this special occasion. Panta bhat (rice-based dish) is one of the most popular ones along with Panta Ilish (rice soaked in water), Chot Pati (made of lentils and green chilies) and Elish bhaja (fried hilsa fish).
Pati sapta (Desi crepe) is eaten for dessert on this day and Bhapa Pitha (made with rice, coconut and molasses) is a classic Bengali breakfast that people have for the New Year. Traditionally, on this day, food is served in dishes made of clay and people sit together on the floor to eat. It is also a day when food donations are given to the poor.
With the UK's large Bangladeshi community, the Bengali New Year celebrations are a huge event. In London, the annual "Boishakhi Mela" event will take place on 20th May 2012 as the weather is milder and sunnier in May than in April – in theory at least.