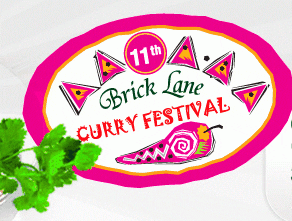 Brick Lane Curry Festival in London is usually celebrated in association with the the Boishakhi Mela (Bengali New Year). This year is particularly special because of the London 2012 Olympics and the area has now been officially declared the  'OLYMPIC CURRY VILLAGE' for both the Olympics and Paralympics.
Brick Lane is internationally renowned for its curry houses, Bangladeshi and Indian restaurants. During the festival, Brick Lane is transformed into an outdoor, alfresco dining experience with restaurants treating curry lovers to a 'Curry Festival Menu' of Northern Indian and Bangladeshi dishes.
If you happen to be in London during the festival, you now know where you have to go.
…………..and don't forget to send us your pictures.