Cheshire's first Indian Cookery School tastes success at virtual awards.
Habiba Chowdhury, who is the founder and chef of 'My Curry Club', Cheshire's only multi-award winning Indian cookery school, took the decision to go virtual two days before Prime Minister Boris Johnson told everyone to stay at home.
She has successfully been delivering her luxury home-based classes across Cheshire, Liverpool, Manchester and Sheffield and further beyond with an international reach into Malaysia too. Habiba, who lives in Cheshire, invested in a permanent base at Cranage Trade Park in June last year. The concept of the school is to introduce a world of new flavours to those who might only be familiar with the classic house hold names in the world of curry – such as balti, korma and madras.
My Curry Club based in Goostrey, Cheshire has been crowned winner of The Sole to Sole at The Small Awards 2020.
The Small Awards, organised by Small Business Britain, is a nationwide search for the smallest and greatest firms in the UK, across all sectors. Launched in 2017, it celebrates smaller businesses that are often overlooked for recognition at other national awards.
My Curry Club won the Sole to Sole award, which recognises sole traders and celebrates the tenacity and drive it takes to go it alone. 
"It has been an amazing journey with My Curry Club, and to be crowned the Sole Trader of the Year from businesses across the UK is a big privilege. During these uncertain times, small business owners have shown what they are made, if you love what you have built you have no choice but to fight and believe you'll come out stronger and more successful. Winning this award tells me that my contributions in the food industry is welcome and my hard work is appreciated.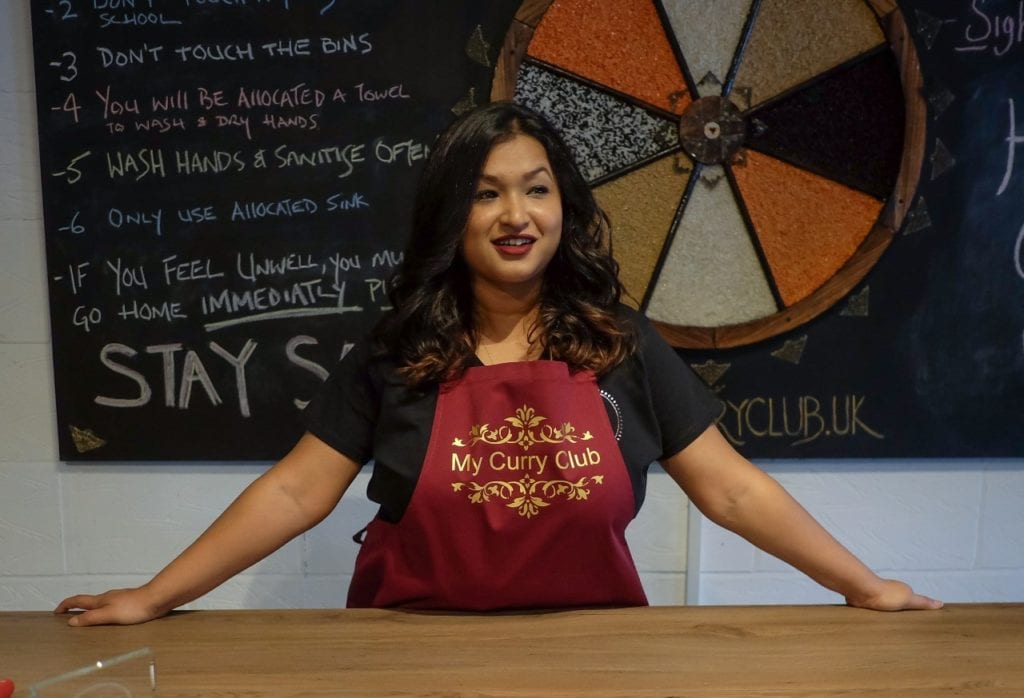 Michelle Ovens MBE, Founder of Small Business Britain said: "Congratulations to My Curry Club for winning this Small Award! This is hugely deserved and recognises its amazing contribution to the local community and the UK's small business sector. The Small Awards is all about throwing a spotlight on their success, particularly in these challenging times!"
The Small Awards is run by Small Business Britain, the UK's leading champion of small businesses, supporting all 5.8 million small businesses in the UK – no matter their location, their sector, or their ambition level.
For more information on Habiba's Cookery School you can visit here website here MyCurryClub.uk