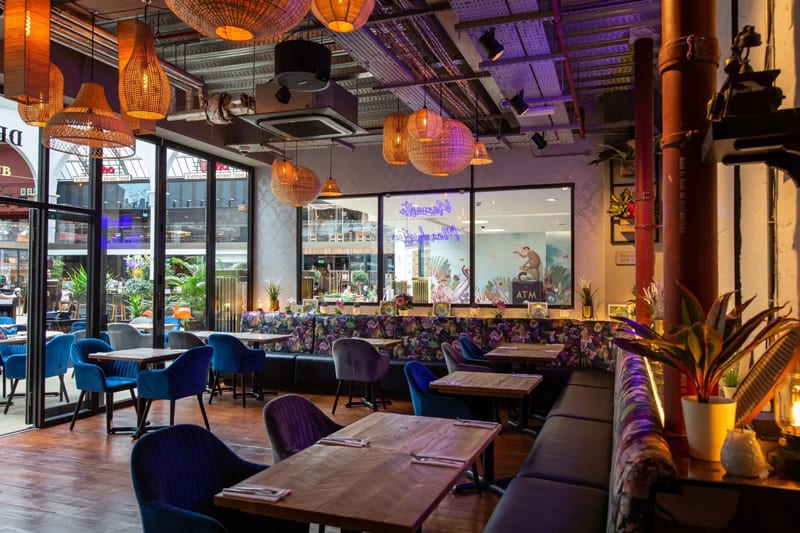 Who opens a restaurant in a pandemic? Well one correct answer is the Delhi House Cafe now open and accepting bookings in the Corn Exchange in Manchester.
I've been under a 6 week lockdown for various medical reasons so had to delay my first visit but finally, last Sunday, my wife and I made our first visit to the Lamba family's new venture. Here's what I thought:
The Venue
It is a bright, modern, casual dining restaurant in keeping with many of the other operators in the Corn Exchange if you have been there. Contemporary décor, a relaxed atmosphere and suitable for more or less any diner looking for a nice place to eat – there were families, young children, couples and shoppers there when we visited.
We opted for a full meal but I can see people stopping by for a snack too if they were looking for something lighter.
The Food
We ordered Amritsari Fish and a Lamb Chop Special for our starters and then the Pork Vindaloo and Changezi Chicken for mains. As with many other modern venues their menu would also suit a "tapas" style sharing meal as there are many small plates available and the mains are not huge.
Our overall thoughts were that three of the dishes were outstanding and one was just OK. (Apologies for the photos I took them in a hurry).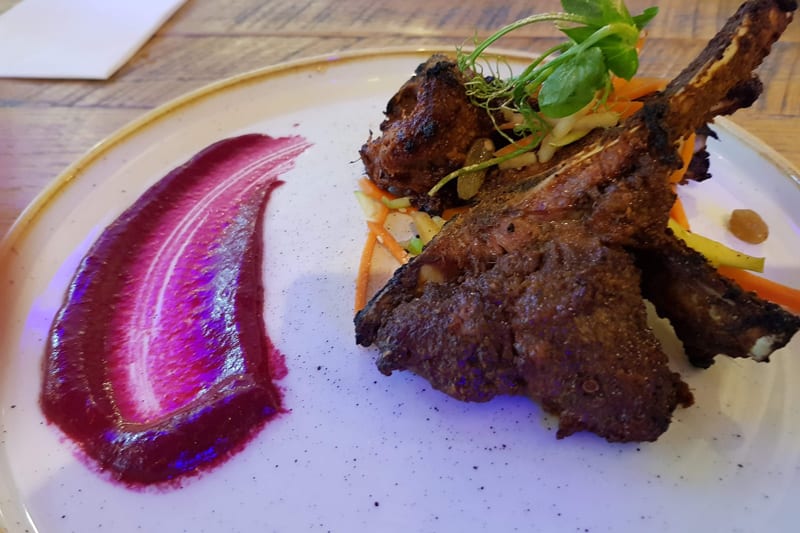 The lamb chop starter had a thick, rich coating of spices that was excellent and our only issue was there were three chops between the two of us so after a short fight, I won. The tamarind sauce went extremely well with the spicy coating and I could easily have had more.
The Amritsari Fish came with a small portion of chips and a dipping raita style sauce. As this is a dish I've tried in a few restaurants and also cooked at home, I was a little disappointed by the heavy-ish batter. I prefer a light coating of spices to give a crisp finish to the fish, this approach was a bit more like an Indian fish and chips. It tasted nice, it just wasn't what I was hoping for.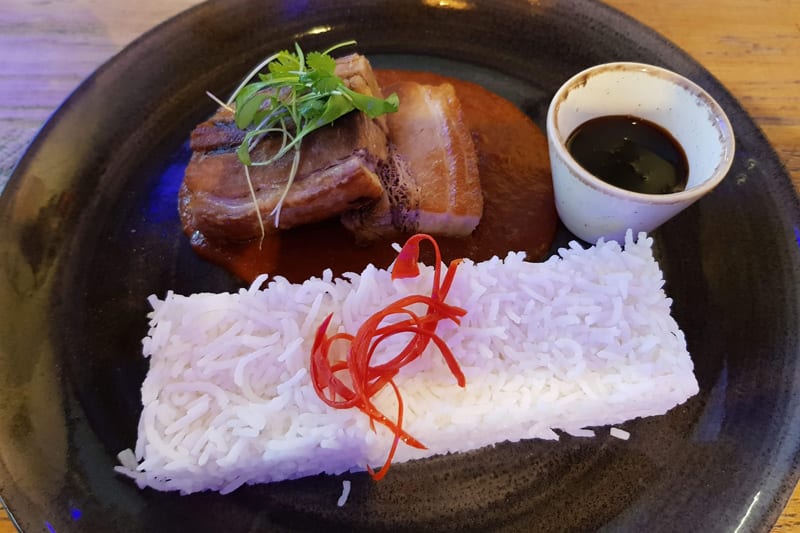 For me, the stand out dish was the Pork Vindaloo. Pork belly served on a bed of spicy sauce and with a side of steamed rice and a sweet, sticky dip too. Forget all your pre-conceived ideas of restaurant vindaloos, this dish has a deep rich flavour and was reminiscent of an Asian Fusion dish and was absolutely lovely. It is a little hot but nothing like you might imagine so I thoroughly recommend it.
The other main we tried was the very tasty Changezi Chicken, which is a medium spiced traditional chicken curry served with Chur Chur naan and Mrs Curry Culture was very happy. It had a lovely slightly runny sauce ideal for dipping a naan into. If you're hungry, order a second naan as they're not massive – we did and it was the right decision.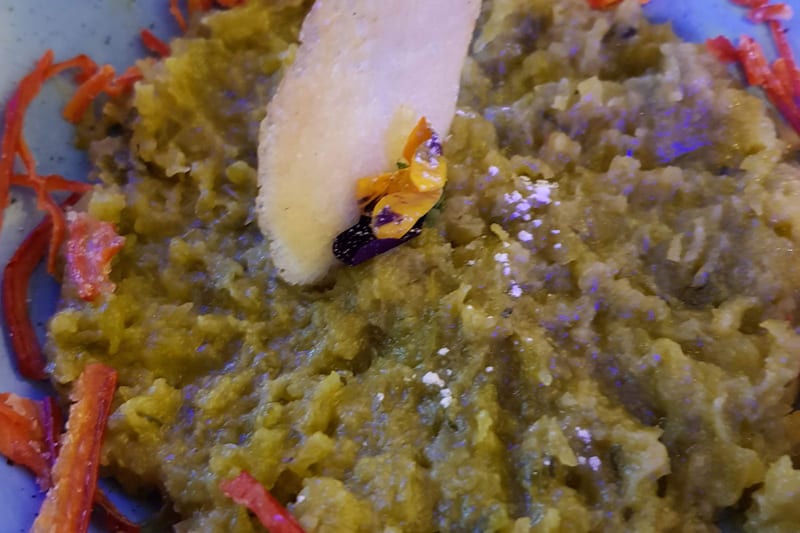 Our last dish was a tip from a friend and was the Mirchi Halwa, a desert made with green chillies. It was delicious and extremely sweet so must have a ton of sugar in it too. You can certainly tell it has chillies in it because their flavour is there in the background but there's no heat or spiciness. It was wonderful.
They have a good drinks menu with something for everyone and we opted for the White Rhino craft beers from what they say is India's first craft brewery. I loved the IPA and the Pale Ale was good too. There's an extensive cocktail menu if you're looking for something a bit more exotic.
In Conclusion
Delhi House Café is an excellent new venue that offers you something genuinely different and is not just a re-hash of dishes you already know. I thoroughly recommend you visit when you're next in town. I will definitely be going back.
You can find out more by visiting their website here:
In case you are wondering – I have no affiliation with the Delhi House Café, I paid full price for the meal and they have not asked for this review.