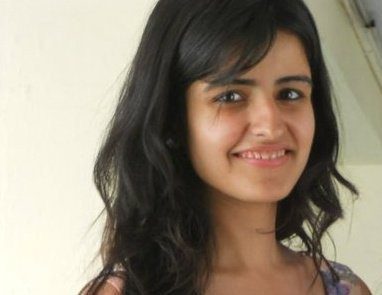 Today Curry Culture interviews Shruti Ray, an expatriate from New Dehli who moved to Britain 6 months ago to study IT management for a year at the University of Manchester.
Curry Culture: Hello Shruti, tell us about your life in the UK. Are you enjoying it ?
Shruti Ray: Yes I love Manchester and it has been a positive experience so far. I am getting to know a new culture, have met a lot of new people, and have travelled around the UK a little. I have enjoyed every moment of it so far.
C.C: What's Britain like compared to India?
S.R: Different weather, different way of life, different culture but at the end of the day, both are great !
C.C: What about the food? Don't you miss home cooking?
S.R: Yes sure I miss it. Usually when I am at home, my mom cooks chicken tikka and karahi chicken among others so it is a real change for me.
C.C: What do you eat over here ?
S.R: I have to say that I often order take aways or buy ready meals here. I have tried different sorts of food, mostly Chinese and European. But every once in a while, I try to cook my own "home style" food. I also sometimes go to the Manchester Hindu temple on Sunday as they serve a free traditional Indian meal which is delicious.
C.C: Where do you buy your ingredients from?
S.R: I really love Worldwide which is great when you want to find something special. What is good here in Britain is that, as you are a nation of curry lovers, there are a lot of imported products from India and I feel at home. And of course I go food shopping in other regular supermarkets such as Tesco or Asda.
C.C: Do you know any good restaurants here in Manchester ?
S:R: oh yes, Mughli and  Swadesh. are my favourite.
C.C: When you ate in these, did you notice any difference on menus compared with India?
S.R: I have to admit that the food does not exactly taste the same but I can't quite put my finger on it. I guess it's because the food here is not as spicy as at home as it has to be adapted to the British palette. Also, over here they offer Papadums as a starter with various dips but it is not like that where I live. Another difference that I noticed last time I went to the restaurant is that they offer Aloo Parathas (flat-bread) as a starter but in India I eat parathas as a side dish.
Curry Culture Team: Well thank you for your time and we wish you the best for the rest of your stay in England.