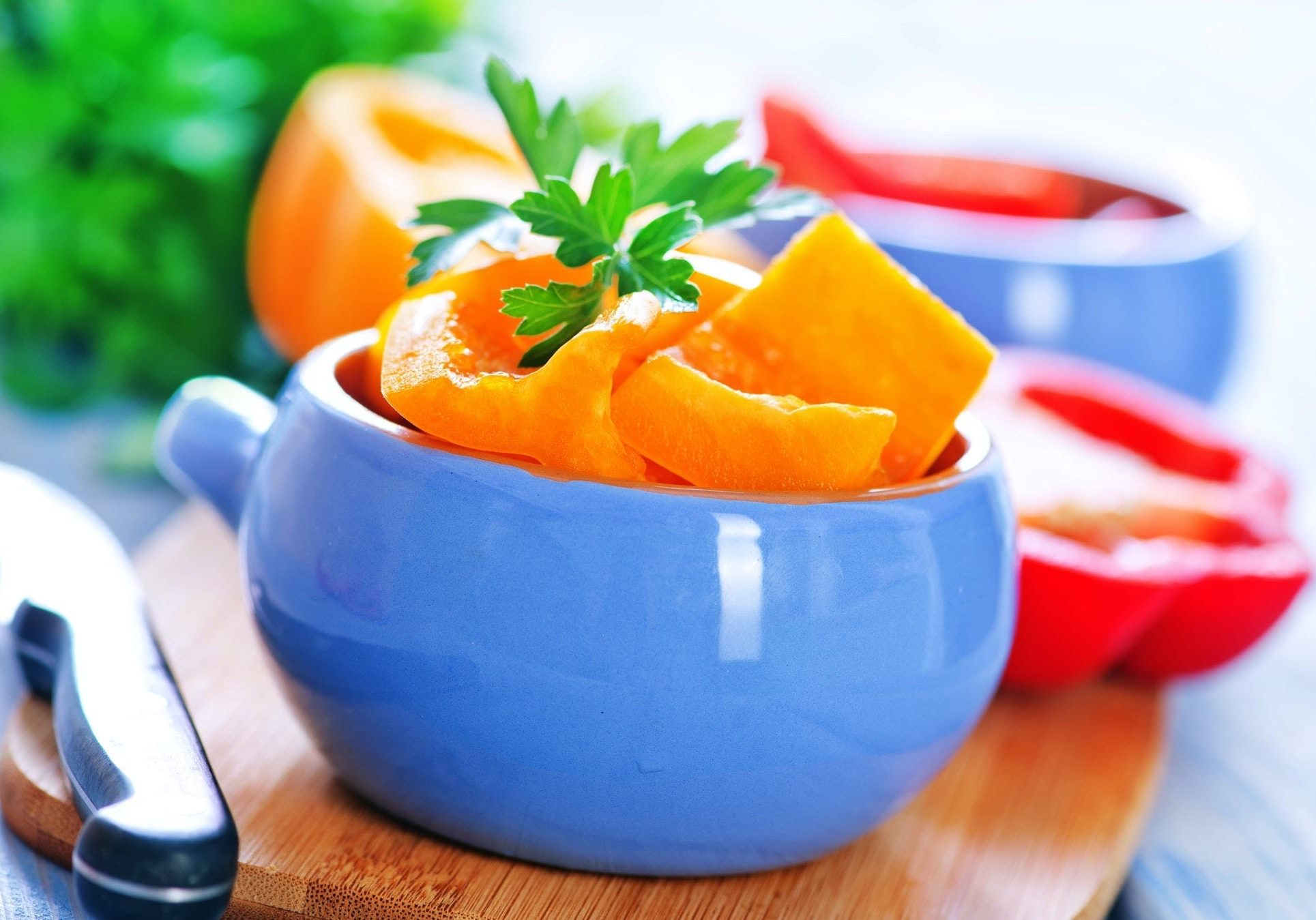 Stewed vegetables with a spicy taste – a success or a disaster?
Zeger visiting from Holland lets us know a little about his country's relationship with curry and a local recipe.
The style of curry that people eat in the UK is not as popular in Holland. (the writer of this blog) has never eaten a British style curry dish so far in his life, so he doesn't know how it tastes or if it is good, but what he does know is that it is a very famous dish in the UK, so it must be good.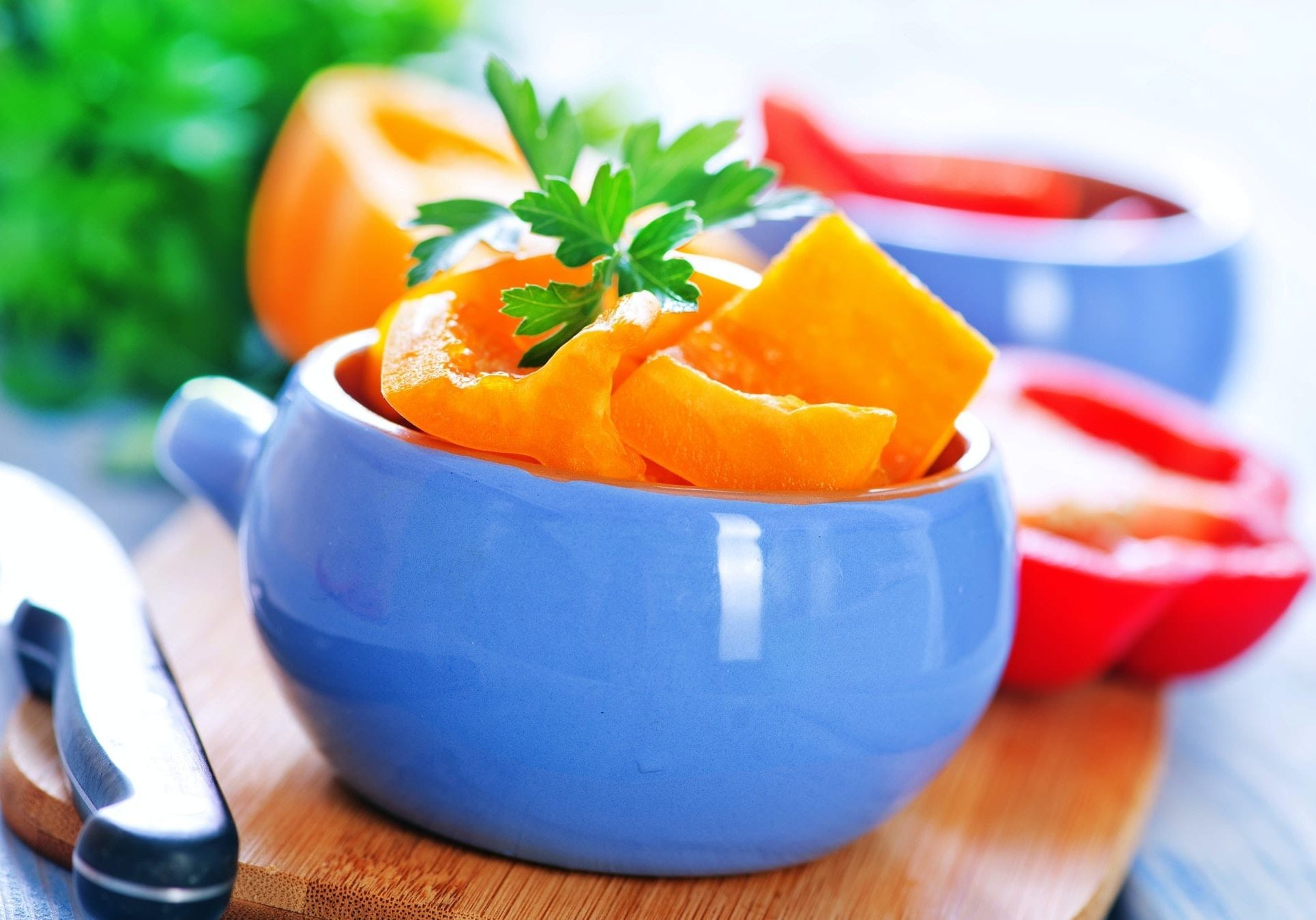 Start by deseeding the sweet peppers and cutting them roughly. Cut the mushrooms into four. Cut the carrots lengthwise and cut them into strips. Finely chop the shallots. Push the garlic through the garlic presser. Stew the vegetables until tender, seasoned in olive oil together with the curry ketchup. Finally add the port and let it simmer for a while. Mix in the butter and then serve.
Background to this recipe
There are a range of famous traditional dishes in Holland such as"Haring", "Stroopwafels" and "Frietje Speciaal". Curry is also a very famous product in Holland, but not in the way that you might expect.
This is a side dish, which is frequently used in Holland, it is a delicious plate of stewed vegetables with a spicy taste which is definitely worth trying.
Where did Dutch Curry come from?
At the beginning of the 16th century, Holland had a colony in Southeast Asia, known today as Indonesia, but back then the name was "The Dutch East Indies". They traded mostly in spices such as nutmeg, cloves, peppers and curry. Thanks to this, curry and all the other spices became very popular in Holland, the product evolved into a bottle of curry sauce and as long as I can remember, it has been on the table when Dutch people have dinner.
Curry today?
Now we know that curry is sold in a bottle and is used as a sauce for almost every dinner Dutch people eat. One of the most popular dishes where the Dutch use curry is "friet" (in the UK it is called fries), the most famous name for this dish is "frietje speciaal" (special fries). Usually it is a bowl of fries, topped with mayonnaise, shredded onions and curry sauce.
"Frietje Oorlog" (the direct translation in the UK would be war fries, because it looks like a big mess) is also a dinner that is common in Holland, it has the same ingredients as a "frietje speciaal" but it also includes peanut sauce. Curry is also used as a flavour enhancer for vegetables.
Ingredients for
Dutch Curry?
1 x green sweet pepper
1 x red sweet pepper
1 x yellow sweet pepper
200 g mushrooms
2 x carrots
2 x shallots
4 x cloves of garlic
2 x tablespoons curry ketchup
1 pinch of pilipili
Curry powder
mustard seeds
marjoram
100 ml white port
A dash of olive oil
A little butter
Links to other recipes and useful information about this recipe: