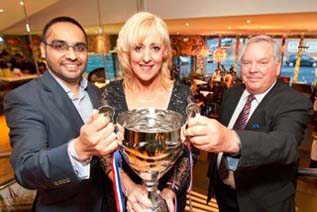 On the 15th of October Bradford was crowned as The Curry Capital of Britain for a record third year in a row. Like last year, Glasgow fought hard for the title but finally took second position with Wolverhampton coming in third.
In this the 11th event, The Curry Capital has become more popular than ever with two cities, Brighton and Oxford, joining the competition. This brings the total to 21 cities fighting for the coveted title.
We are sure one of the reasons Bradford won this year was the originality of their entry with their fundraising efforts including the world's first ever Poppadomathon during the National Curry Week with funds going to Find your Feet, a charity that fights against hunger in Asia and Africa.
Bradford also focused on working with businesses this year, including helping crisp manufacturer Seamark to create a Chicken Karahi flavoured crisp, in conjunction with restaurant team member Akbar's.
After announcing the winner, Peter Grove, organiser of the Curry Capital of Britain, said: "The Curry Capital of Britain awards encourage recognition of the importance of the curry sector in Britain and Bradford's restaurants are a fantastic advocate for the cause."
Hungryhouse.co.uk Takeaway Award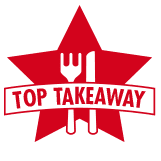 This year's Curry Capital award also included the hungryhouse.co.uk Takeaway Award which recognised the quality of individual takeaway restaurants in Britain. The winner was Bradford's restaurant Sizzler's Pizza and Balti Hut.
The trophy will be awarded at the 'Celebration of Curry' on Sunday 27th October at a curry cruise on the River Thames in London.Babur of London and Bilash of Wolverhampton, were congratulated for being elected as the Best Indian Restaurant 2013 and the Customer Restaurant of the Year respectively.
We look  forward to 2014 event of this excellent competition, and encourage everyone to join in.