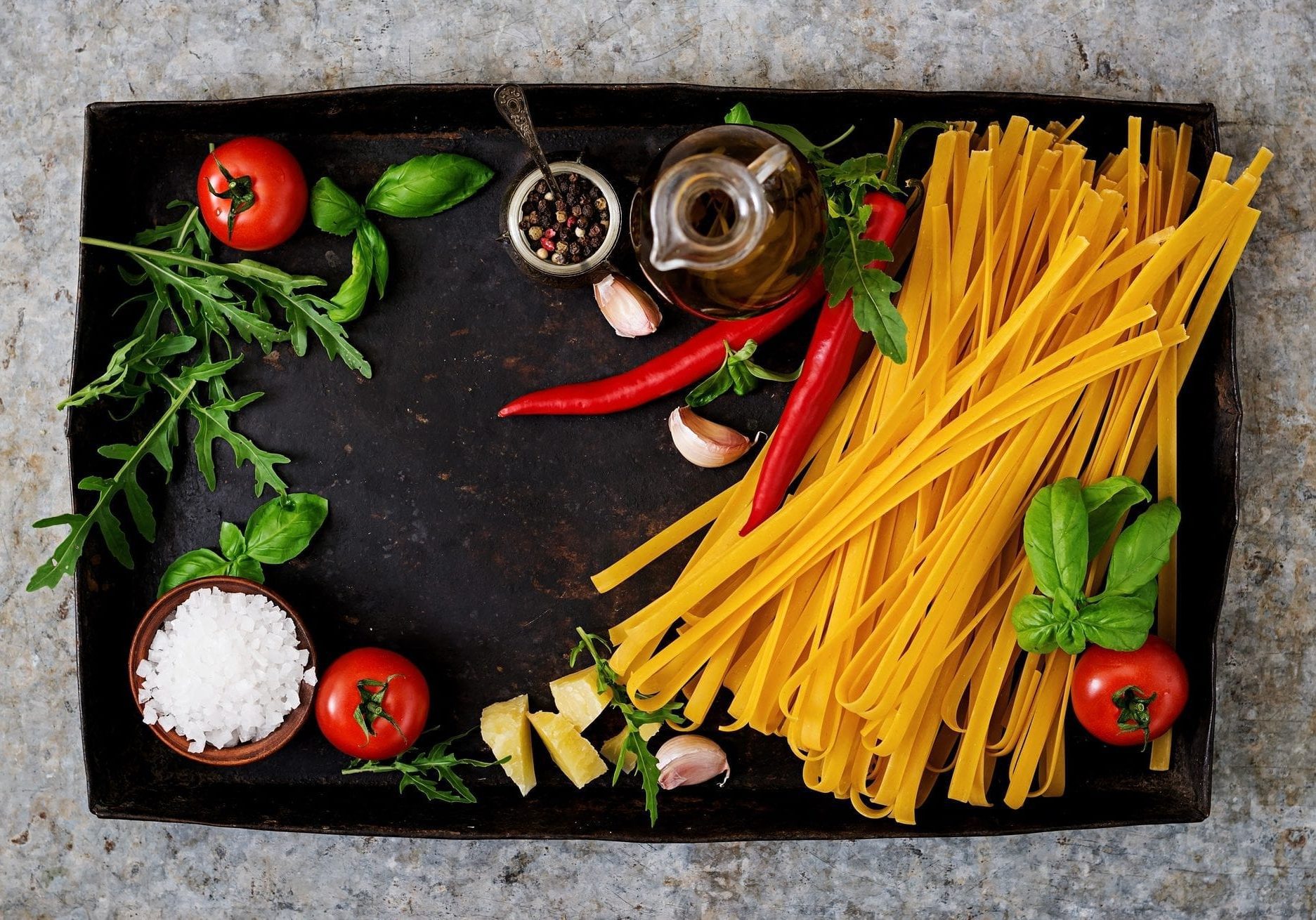 Here's an interesting take on a recipe by our Italian intern (they're not massive on curry in Italy)
There are two watchwords to bear in mind in the kitchen: research and experimentation. When the love of food meets the curiosity for different cultures, we can get matches we had never thought of before.
As in this recipe, where Indian curry meets Italian tagliatelle. If you would like to put your culinary skills to the test at the cooker and surprise your guests, this dish is very easy to prepare but also surprisingly sophisticated.
How to Make
Curried Tagliatelle
Put the pot on with salted water for cooking pasta. In the meantime, you can prepare the sauce. Slice two onions very thinly. Put some butter in a frying pan, let it melt and then mix the onions. Cook for about 10 minutes (until soft).
Pour just a bit of Marsala onto the onions, and add the stock cube as well. Cook for a further 10 minutes.
Cook the tagliatelle in boiling water. Mix the curry powder and a knob of butter in the frying pan and pour the tagliatelle into it. Leave them on the heat for further 3-4 minutes.
Curry Italian tagliatelle is now ready. If you prefer, you can add parmesan to garnish the dish.
Ingredients for
Curried Tagliatelle
400 gr Italian tagliatelle
2 x onions
a knob of butter
½ a glass of Marsala wine
½ a vegetable stock cube
1 x teaspoon of curry powder
salt to taste
parmesan (optional)
Links to other recipes and useful information about this recipe: