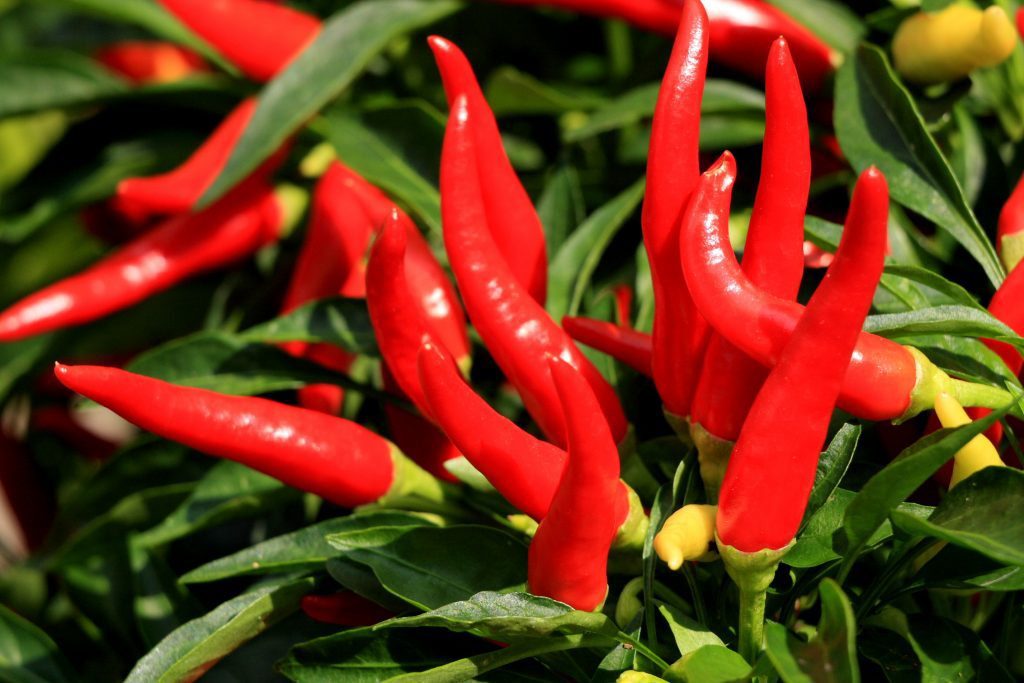 From its race car red exterior to its devilish but delicious spiciness, the Cayenne Pepper is undoubtedly the quintessential poster child for chillies. The almost universal popularity of the pepper means it can be bought all over the world throughout the year and it can be found in everything from cooking oils to ice creams (but most importantly in curry, obviously).
Enjoyed by spice lovers everywhere, this foodie favourite packs many a virtuous punch that will put more than just fire in your belly.
Cooking with Cayenne pepper
The versatility of the Cayenne's spice is a great advantage to most curry dishes and can be used both to bolster sauces and to marinate meat, fish and vegetables. We recommend adding it liberally to your curry but a word of warning; it's not for the faint of pallet! If you want to moderate the heat a little bit then our top tip is to wash the peppers and remove the seeds the night before cooking; you'll still get the same great Cayenne flavours just with a little less of the kick. Enjoy!
Health benefits of Cayenne pepper
Cayennes are a rich source of nutrients, boasting an enormous amount of Vitamin A which is great for keeping your skin healthy and for boosting your immune system.  The best indicator of Vitamin A is in the colour of the pepper; the bright reds indicate a strong presence of Beta Carotene which is a known composite of many Vitamins.
Other health benefits of Cayennes reportedly include improved digestive health, reduced cholesterol, pain relief and even weight loss.
Cayennes typically tend to only grow in warmer climates than ours, requiring a an ideal germinating temperature of 24 to 29 degrees Celsius, however this year has seen an unprecedentedly high harvest of chillies in the UK what with the having the first actual summer in living memory; being a passionate lover of curry, why not try growing your own next year for a home spun addition to your curries?