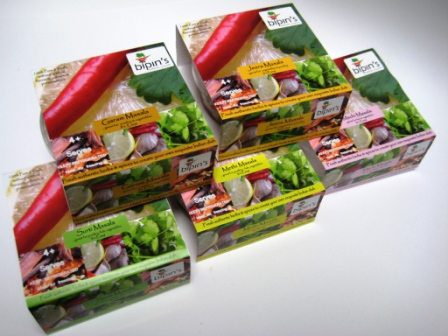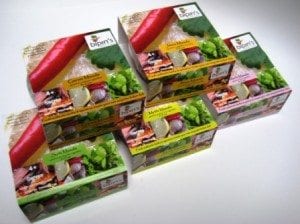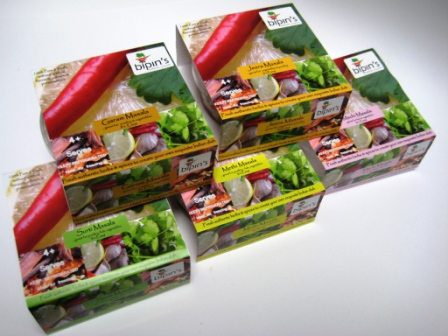 I recently read a piece in Red Magazine about Bipin's Masala Pastes, a convenient way to make authentic Indian cuisine in your own kitchen.  Tempted by the lure of a ready-made product that would fill my home with a delicious spicy aroma, but without the pounding of hard-to-find spices and seeds, I decided to give them a try.
I ordered the variety pack of 3 masala's on their website, which were sent direct to my door, together with a free recipe booklet and a handwritten note from Bipin himself, which was a very personal touch.
The fresh pastes smelled delicious and are apparently blended with more than 20 pure green Indian herbs and whole ground authentic spices based on four generations of Indian cooking.
You can store them in the fridge or freezer for ease of use.
I added fresh cream to mine to make the sauce and added chicken and prawns, although you can also add coconut cream.  All three pastes had very different tastes, were so easy to use and most importantly, I felt as though I were eating authentic Indian food, as opposed to a sauce from a jar, which always leaves me slightly disappointed.
Overall Score – 9/10
About Bipin's:
The inspiration behind the company is to provide aunthetic and non-processed Indian produce.  The masala paste took more than two and a half years to perfect.  It contains no additives, no colourings and no preservatives. It is also suitable for Celiacs, where a Gluten free diet is required or for those who have lactose intolerance.  For more information, see their website www.curryfusion.net