Twitter is a social media outlet which is used by many restaurants for marketing their business, networking within the industry and even to help provide better customer service by allowing direct customer feedback.
By tweeting regularly about what is happening at your venue, following people (who will hopefully follow you back), interacting with discussions and re-tweeting other people's messages, you will build a successful Twitter account that will positively reflect your brand.
Some people do not use Twitter to its full potential and simply dabble, making it counter productive. We have selected some Asian restaurant's Twitter accounts to highlight different rights and wrongs.
The Good
The success of a Twitter account is determined by how many followers you have, or how many people are listening to your message. For example successful brands like @Mcdonalds have lots of followers, 650,122. @DishoomLondon has 4,279 followers. A significant amount for any restaurant, this means their message is being heard by a lot of people.
To get more people to follow you, you need to follow other people. Shabir Hussain uses the account @OfficialAkbars for his restaurants, meaning those contacting Akbars know exactly who they are talking too. Shabir follows 415 people; this shows he welcomes two-way communication. The account is used to promote offers and events but also as a personable and friendly way to communicate with his customers.
Hashtags (e.g. #twitter) enable users to select a searchable keyword which can be found and used by others to talk about a topic, popular hashtags eventually become trending topics. For example, although not a restaurant, @VisitBradford have successfully created the hashtag #currycapital, in their attempt to make Bradford the curry capital of England. This allows other people to also include this hashtag in their tweets and allows others to search for those tweeting about #currycapital.
The Bad
@Mumtaz is a well known restaurant and has 447 of followers as a result of this. However, they only follow one other user back, @JaldiJaldi – their other restaurant. They tweet more than once a day, communicating with their customers and re-tweeting complimentary comments, however they should follow their stakeholders back – Twitter is a two-way conversation.
Businesses must tweet regularly to grow their following and keep followers engaged with interesting topics. @TarnThai has only tweeted 10 times, and the last tweet was in November, a largely pointless effort.
The Ugly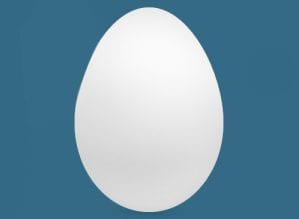 One of the worst Twitter offences you can make is not even bothering to upload a profile picture and having the default Twitter egg as the avatar. @CheltKashmir has committed this social media crime alongside having the display name of "Indian restaurant" and no bio information telling users who they are.
Although not as bad as the default egg, another cardinal error has been made by @The_Rupali who have half their logo cut off. Can't they be bothered to crop their logo properly? Although the rest of the account is being used excellently, the logo is a simple thing to get right so come on guys.
These restaurants may have some flaws in the way they are using Twitter but at least they are attempting to connect with customers. There are many restaurants who are still not participating in this valuable and FREE way to drive customers through their doors.
If you spot any good examples of Twitter please let us know as would love to follow them @currycultures