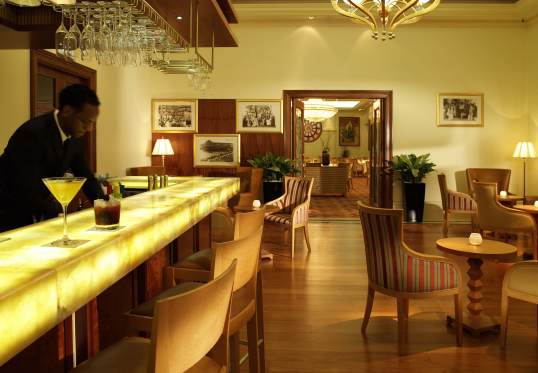 As the Bombay Brasserie relaunches their bar under the direction of Michelin starred chef Sriram Aylur, the trend towards separate bar areas is gathering pace in the Asian food industry.
The bars themselves are becoming destinations in their own right and have introduced a welcome diversity within the industry and additional revenues for the businesses opening them.
The Bombay Brasserie's bar and its sister venue Q Bar at Quilon, which opened in March, represent the top end of the market and is interesting not just because of the stylish design but also because Sriram is something of a Beer Ambassador.
He was named "Beer Drinker of the Year" last year and although that sounds like a slightly dodgy accolade, it actually means he has championed the nation's favourite tipple.
As he says, there is along established tradition of beer drinking in the UK, much more so than wine, so we should embrace this as beer can be the perfect accompaniment to many dishes.
The new bar follows close on the heels of the Taj Group's success with beer at the Quilon where Q is the venue of choice for beer lovers the world over and the restaurant has an eight course global beer matching menu.
It sounds like heaven to us and is worth considering for those looking to boost income in difficult times. The key is obviously not to just say, 'right now we're a bar too', but to put as much effort into the new offering as you would your a la carte menu. This can help bring in customers earlier as they stop by after work or meet for a drink before going on to eat.
If you're planning a new venture, let us know!