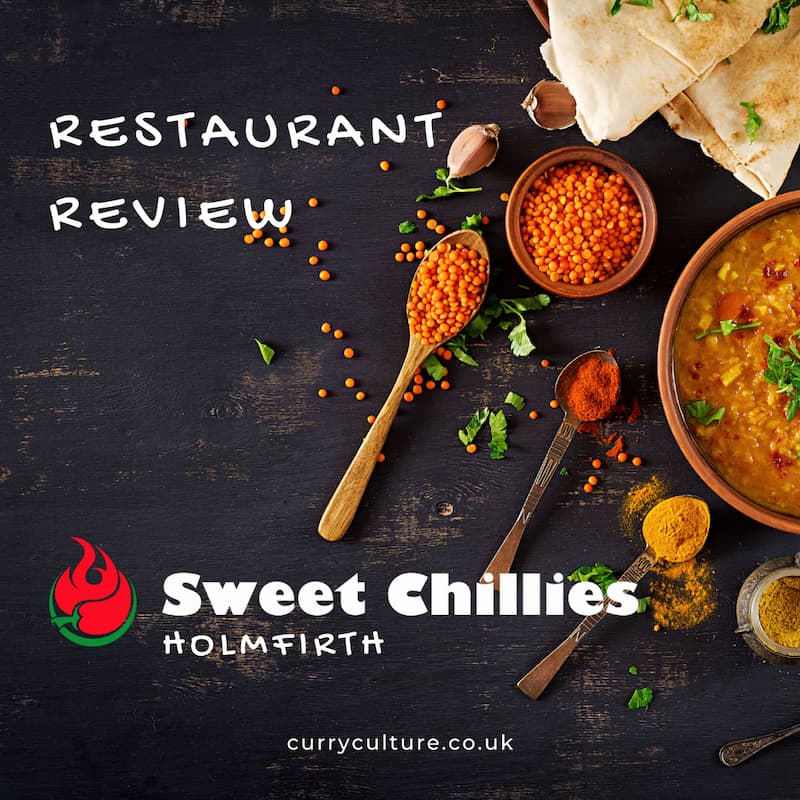 It's actually in Netherthong before anyone complains, but anyway here's what our editor thought when he visited recently…
Sweet Chillies is a great little restaurant that shares it's home with the local pub (The Clothier Arms) in the picturesque village of Netherthong above Holmfirth. There's nothing fancy about it and it is very much in the tradition of older style Indian / Bangladeshi restaurants that we all know and have locally with a fairly familiar menu.
So we are very much in the arena of comfort food, rather than street food or any other of the more recent trends we've seen sweep the country. And having sat there on a Friday night the restaurant was reasonably busy, if not packed, but the takeaway was doing a grand service with a constant stream of customers picking up their meals. Always a good sign that the locals are eating their food.
What I liked about Sweet Chillies was that the service was friendly, the food was nicely cooked and well presented and it was better than I was expecting. And that perhaps is the key to a good venue, they did things well and I enjoyed my night out. They aren't trying to be what they're not but they are serving better cooked and spiced curries than many of the local restaurants I have tried so I will add it my personal list of places that I will go back to (and have for a takeaway).
There's enough interest in their menu to make me want to return as well. I have no idea what Special Kuchi Kuchi is for example but I know I want to give it a go. But there's also popular dishes like the Chicken Karahi option that I tend to fall back on as my "can't be arsed to choose something weird so I will go with what I know I like" curry. We all have those nights when simplicity is the key.
So if you are in the area and are searching for a place to eat, give them a go and let us know what you think in the comments below.
To take a look at their menu visit their (not very nice) website here