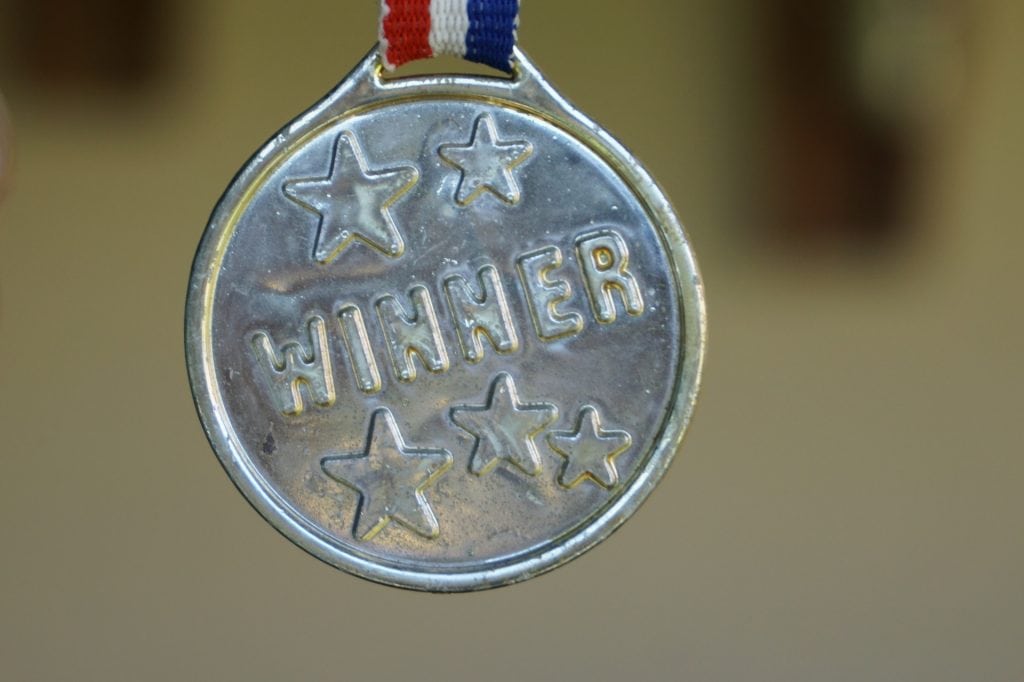 So last week I got a press release announcing the opening of the nominations of the Asian Curry Awards. Nothing strange there, I've received lots of these and have been invited to the awards before. But as I read the release it made me feel uneasy about the direction the industry is heading in. I've printed the whole thing as received below so you can judge for yourself but here are my concerns.
Two Curry Houses a Week Closing
Good – we've got too many rubbish curry houses so those that can't make a go of it probably should do us all a favour and close their doors. At its worst the curry industry can be really bad so lets have fewer, better, more profitable restaurants please.
There are many well funded, well managed restaurants struggling to survive in a crowded market. Innovation and quality however still pour onto the high street as hundreds of new offerings appear every month across the country and with an endless range of cuisines. Curry is no longer seen by many as either exciting or fashionable.
If the curry industry want to thrive they need to constantly reinvent themselves and improve their offering.
Last Year's Awards
When I perused last year's photo gallery it struck me as odd that all of the winners in the Asian Restaurant of the Year categories seem to be Indian in style. This set of awards pride themselves on covering all pan-Asian and Oriental categories. Where are all the other styles then? OK Lemongrass won Best Chain but there really isn't as much diversity in these awards as the release implies.
The link to the photo gallery is below.
And another thing – how many categories are there? We've got one for the North of England – yes the entire North of England which traditionally has three regions – but also one for Warwickshire??? And of course we have one for the West Midlands, last time I checked Warwickshire was in the West Midlands. This rather smacks of making up an award just to make sure someone wins one? There's also two for Northern Ireland. How can there be two for winners in one region?
If you don't stick to recognised regions and one winner per region, it all starts to look a bit odd and devalues the awards themselves.
Too Much Politics – Not Enough Training
The rest of the release is pretty much a political statement setting out how the ACF is lobbying government. This is all very well but this is supposed to be a celebration of the best restaurants in the industry. Don't mix things up with politics it will just turn people off.
And another thing – where is the career path and training colleges for someone who wants to develop in the industry? The long term goal of the industry would be better served by building a strong UK based training culture rather than constantly arguing about immigration rules which are subject to political change and likely, for the short to medium term at least, to stay strict.
I guess this pretty much ensures I won't be getting another invite but that's fair enough, I would be happier to see a proper food and service based award system develop rather than see the industry develop yet another dreary political showcase.
Their Press Release for Your Information
Last year's winners: http://asiancurryawards.com/winners-2017
Press Release

'Restaurants in Crisis' as Asian Curry Awards nominations open

Vote for your favourite local curry house for Asian Curry Awards – 'the saviour of the high street'

With much of the restaurant sector facing an existential crisis, as national high street chains go to the wall and two curry houses close a week and, the Asian Catering Federation (ACF) has announced the 8th Asian Curry Awards.  Winners will be announced at a star-studded gala dinner at the Grosvenor House on London's Park Lane on Sunday 18th November.

Last year's top awards saw Michelin-starred establishment Quilon scoop the Asian Fine Dining award; the Atul Kochhar named Chef of the Year; and Kricket feted as Best Newcomer.

The Asian Curry Awards are the only accolades which celebrate the entire pan-Asian and Oriental restaurant and takeaway scene, with 16 national categories, plus 11 regional awards for local establishments.

The ACF, which is lobbying the Government to adopt a string of policies designed to ensure the survival of the best venues, says its awards encourage restaurateurs to strive for ever higher standards.   and embrace change.  It believes its prestigious awards and informative road show events, educate chefs as to changing customer demands and food trends.

Bangladeshi, Burmese, Chinese, Filipino, Indian, Indonesian, Japanese, Korean, Malaysian, Middle Eastern, Pakistani, Singaporean, Sri Lankan, Thai, Turkish and Vietnamese restaurants and takeaways, are eligible to enter.

Curry lovers, can see the full list of award categories and vote for their favourite venues and chefs via www.asiancurryawards.com.

"The sector employs over 100,000 people and contributes more than £4.2 billion to the UK economy, said ACF Chairman Yawar Khan, adding, "These awards recognise the skills and effort of the industry's best players."

Against a backdrop of staff shortages and rising costs, the ACF Chairman Yawar Khan will be lobbying government ministers at the Conservative Party Conference in Birmingham in October.

A list of proposals calls for an amnesty of skilled chefs who have been in the country for 5 years, but who entered the country without the correct paperwork or who have overstayed their visa.  These illegal chefs are often exploited by some unscrupulous restaurant owners, with them being paid below the minimum wage, receive no statuary benefits and are often forced to live in cramped, unhygienic conditions. Because they are paid in cash, the government is being cheated out of millions of pounds in unpaid income tax, National Insurance and VAT payments.

"The illegal practice makes it hard for honest, lawful business to compete," said Khan.

The ACF also wants to see asylum seekers being given temporary work permits whilst seeking the right to remain in the UK. At present asylum seekers are not permitted to undertake paid work. The process often takes more than 6 months to complete.  Khan believe this will reduce the burden on the state and fill much needed vacancies. At present there are over 30,000 UK asylum applications pending.

The Federation also wants early clarification that EU citizens, currently working in the UK, will have a right to remain.

The ACF is also calling a fairer immigration policy post and to allow restaurants to recruit more chefs from former Commonwealth nations, post EU, with the granting of temporary work visas, to ease the skill shortage.

Once the Brexit process is complete, the ACF wants a reduction on VAT on the hospitality sector from its high 20% rate.

The ACF says the dining out sector can be the saviour of the high street, preserving the very heart of towns and communities, which are blighted by closures and boarded up shops.

"Surviving retailers who have seen their trade disappear to out-of-town shopping malls then online, need footfall from eating and drinking venues, whose experienced cannot be downloaded from an app," warned Khan.