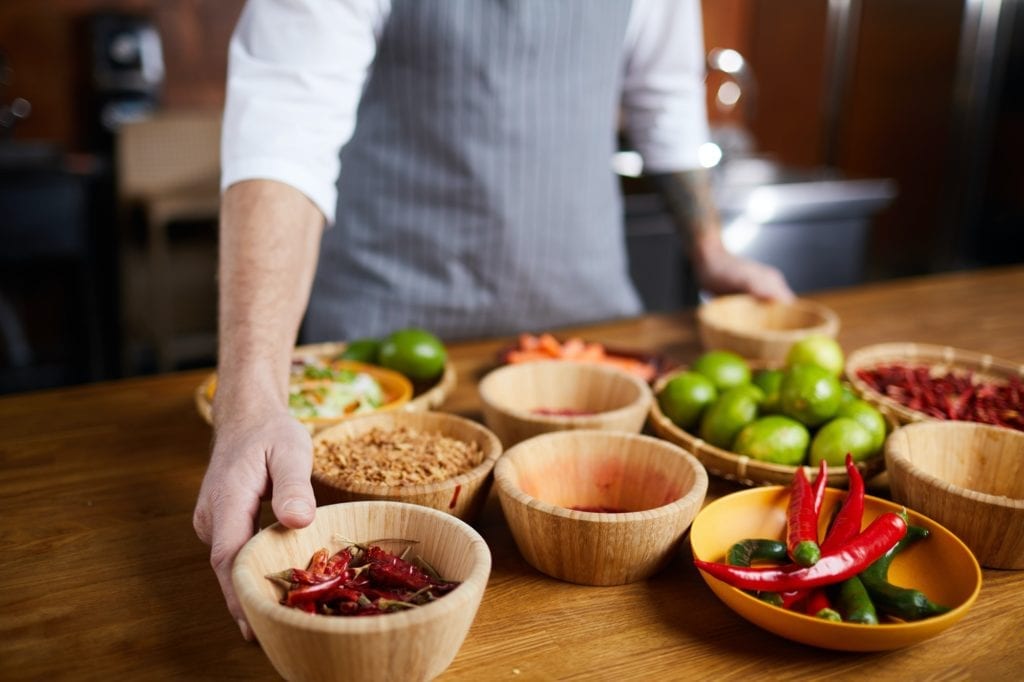 Indian
Indian cuisine is renowned for its sophisticated use of exotic spices and herbs in its dishes. Rice and pulses combined with rich spices such as chilli pepper, black mustard seed, cumin, turmeric, fenugreek, ginger, coriander and asafoetida form the staple ingredients in most dishes.
In terms of the cooking of food, the use of a Tandoor, a clay-like oven, and grill add to the food's already prominent taste.
Punjabi
A special blend of rich, flavoursome curries, tandooris, breads and basmati rice make this cuisine from the lush plains in the foothills of the Himalayas, one of the most popular regional cuisines throughout India and the world.
Punjabi menus are a combination of traditional meats, chicken, fish and vegetables with herbs and spices that do not dominate the dish, but gently promote the flavours of the prime ingredients.
Punjabi chefs have introduced a style of hearty cooking for UK diners that was originally created to satisfy hungry workers returning from the fields.
It requires a skilful blending and cooking of meats, chicken, fish and vegetables with herbs, spices and other unique ingredients to produce the range of curries, tandooris, breads and basmati rice that make this regional cuisine a firm UK wide favourite.
Famously, the Punjab is also the home of Daygh (cauldron) cooking – perfectly suited for large party catering.
Kashmiri
Kashmir, high and remote in the far north of the Indian continent, is one of the Earth's most captivating places. Traditional Kashmiri cooking comprises mostly non-vegetarian dishes, with lamb and chicken as the basis of many famous dishes.
Kashmir is the home of Saffron, and Kashmiri cuisine is often delicately enhanced with Saffron, as well as Ginger and Kashmiri Chillies, which are not too spicy, but give a rich colour to the food. Dishes are invitingly aromatic with a wonderful mild flavour that is quite unique to this enticing cuisine.
Kashmiri's cook in traditional copper curry pots for health, as well as clay pots for slow-heat and fuller flavour.
Tandoori Cooking
Tandoori cooking is one of the most popular cooking methods in the Indian sub-continent. Traditional tandoori ovens are large terracotta pots; half buried in the ground and heated with coal fires.
Marinated meat, chicken, fish, paneer, rotis and naans of many types cooked in these novel ovens produce uniquely flavoured results that are absolutely scrumptious.