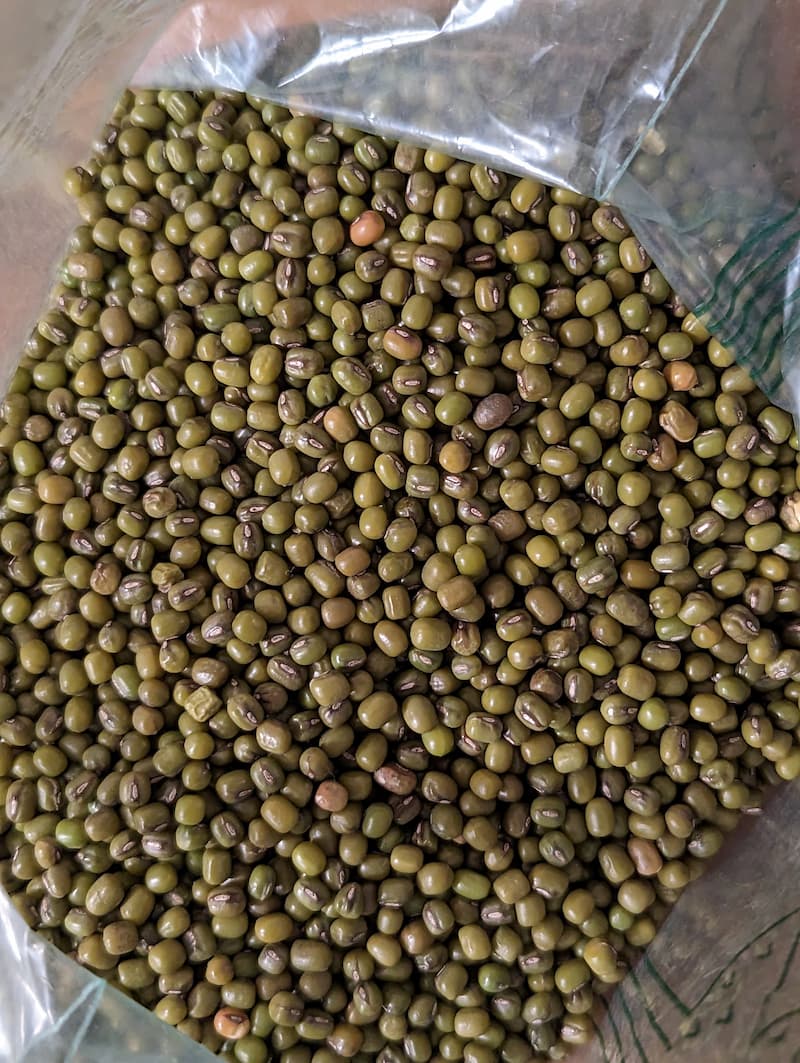 Up until recently I had always assumed that making my own dahl was always going to be a painful task leading to a disappointing bowl of tasteless mush. But to my delight I have found this is completely wrong. Making dahl is actually really quite simple and you can get a great dish which is extremely cheap to make and tastes delicious.
Essentially dahl can be made of any kind of lentils, split peas or other split pulses and I think what put me off was names like moong dahl or tarka dahl which sound unfamiliar and were likely (I thought) to include a long list of ingredients that I don't have and don't know where to get.
So let's kill that myth. Buy some mung beans, put a cup full in a pan with a good covering of boiling water and a teaspoon of turmeric and a sprinkle of chilli powder and boil them for a few minutes before turning the pan down to simmer. They will break down into a porridge like mixture over around an hour and you will need to stir them frequently to stop them sticking to the bottom of the pan. You may also decide to add more water if they're still hard and the pan is dryong up.
When they're soft, but the mixture is still reasonably runny (again think porridge) give them a try and then season to taste. That's pretty much it.
You can of course experiment with making a tarka dahl, where the tarka is a topping of your choice. I usually chop some onion and ginger and fry it quickly with some dried red chillies and garlic and again that's it. Throw it on top of the dahl to add a bit of extra flavour and eat with some chapatis.
The beauty of dahls is you can experiment with different kinds of pulses, vary the spices to your preference and add toppings that you enjoy. There really are no wrong ingredients, if you like them then they're correct.
I have since experimented with Dishoom's black dahl recipe from their excellent recipe book and again, although this takes a good few hours to make it's mainly simmering and keeping an eye on things rather than complex cookery.
So go and have a look in the cupboard, find the unused lentils and a few spices and make yourself a dahl. Send us a photo and we might even feature it here. You'll be converted in no time – just remember to stir so you don't knacker the pans.