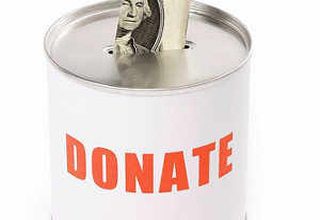 Last month, Brits across the country gave back to the nation that gave them their love of spice by partaking in Curry for Change month. Find Your Feet, a small charity which raises funds for the most remote areas of India, Nepal, Malawi and Zimbabwe, started the Curry for Change initiative as a way for Brits to eat well and feed others simultaneously.
Find Your Feet declared June Curry for Change month, and a variety of eateries across London hosted workshops, special menus, and feast-ivals to raise money for the charity. The campaign kicked off with a special masterclass by Vivek Singh (founder of Cinnamon restaurant group), Dhruv Baker (Masterchef 2010 winner) and Anjum Anand (founder of Spice Tailor) during which guests were able to sample the trio's signature dishes and learn some top tips.
For those feeling as though they've missed out now that June has come to an end, Curry for Change still offers curry supper club packs, encouraging diners all over the country to host an evening of spice to help the hungry. The pack is free and includes a variety of recipes, spices, entertainment and donation forms. Those who are less able in the kitchen also have the option of ordering in pre-prepared gourmet meals from Cook, who will donate a portion of the profits to the campaign. Anyone who acts as a curry host before November 30th will also be in with a chance of winning an exclusive personal cookery class with expert chef Anjali Pathak.
For more information visit the Curry for Change website and sign up for a free event pack for a night of food and fundraising.