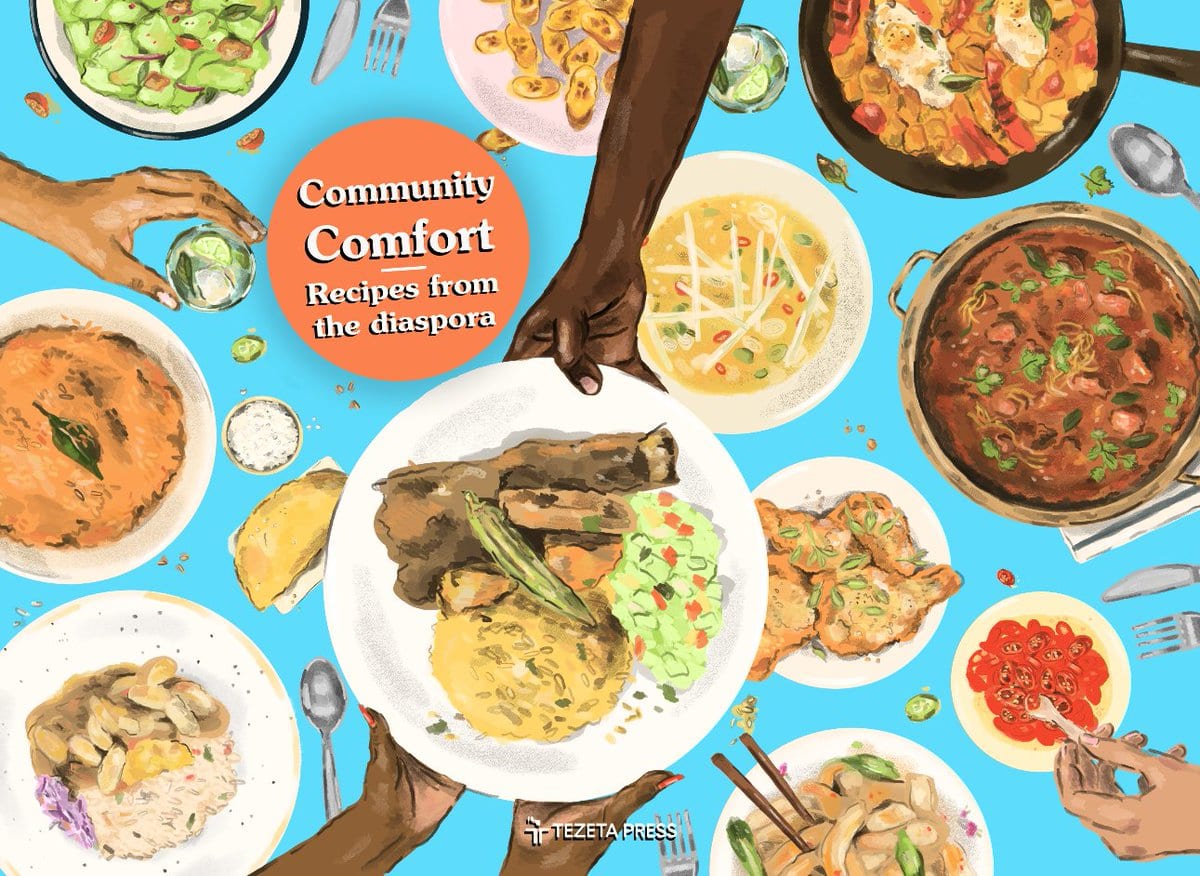 We've just made a donation and got our copy of Community Comfort and you should too. For a small (or big) donation – it's your choice – you get 100 great recipes covering breakfast, soups, meat dishes, veggie dishes, you name it they've got it covered.
And this isn't some poorly put together back of a cigarette packet recipe book either. First impressions are excellent, nice photos, well laid out, clear recipes and wow what a choice. 140 pages of wonderfullness to try from some brilliant chefs, both professional and home based.
I am particularly looking forward to having a bash at the Swahili Pilau Rice because that just sounds fantastic and maybe matching that up with some Green Moong Lentil "Tadka" because – well just the name is enough for me.
I am sure I will not be able to make it as well as all of those who have contributed but that's kind of the point. You learn cookery by doing and sometimes you make a right mess and other times it turns out well. However you go about it, it brings friends and family together and that is part of the message behind this recipe book. I am completely self taught but can turn out a pretty decent dish now I've made plenty of mistakes. As
So click here to make a donation and get your copy – send thanks to the authors on your social media accounts and enjoy.
Here's how Riaz Phillips, curator and creator describes the book on their website….
Community Comfort
100 British cooks from migrant backgrounds come together in this e-cookbook to raise funds for the bereaved healthcare colleagues and families of Black, Asian & Ethnic minority victims of Covid-19. All the recipes and stories are centred around comfort food inspired by the diaspora.
OUT NOW ! Curated & created by Riaz Phillips
If you like the book please spread the word on social media tagging @community.comfort, #communitycomfort, or the editor @riazphillips on Instagram (latter two for twitter)