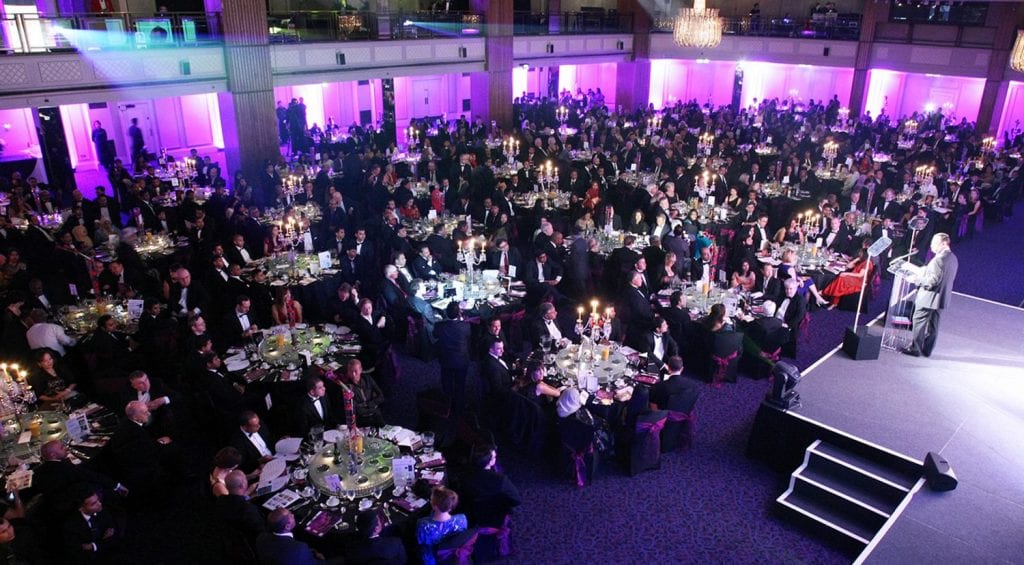 Winners of the Asian Restaurant Awards will be revealed at a glittering awards ceremony at the Manchester Hilton, on Sunday 23rd June. Over 500 leading restaurateurs, chefs, food writers and VIP guests, including the Lord Mayor of Manchester Cllr Abid Latif Chohanare, expected to attend the gala dinner.
The evening will be hosted by BBC TV news anchor, Samantha Simmonds and supported by the Manchester-based British-Asian actor and comedian Mani Liaqat.
Over 100,000 public votes determined the shortlist of the nation's favourite Bangladeshi, Burmese, Chinese, Filipino, Indian, Indonesian, Japanese, Korean, Malaysian, Middle Eastern, Pakistani, Singaporean, Sri Lankan, Thai, and Vietnamese restaurants and takeaways.
The Asian Restaurant Awards are organised by the Asian Catering Federation (ACF) which represents the nation's 30,000 Asian and Oriental restaurants.
"The Asian Restaurant Awards 2019 promises to be an unforgettable night, where we will be recognising the excellence of Asian and Oriental restaurants across the UK," said ACF Chairman Yawar Khan, who added, "We will be celebrating the many different cultures and cuisines that contribute so much to the British economy."
The full list of awards categories and shortlisted restaurants can be viewed at www.asianrestaurantawards.org.
Like their sister accolades the Asian Curry Awards which will take place in London on 17th November, the Asian Restaurant Awards are national. The Manchester location was chosen to make the event more accessible to venues outside London and the south east. Avoiding the term 'curry' means the awards reflects the rich diversity among many of the world's great cuisines.
On Sunday 8th September, the ACF will also be hosting the Asian Restaurant Awards 2019 (Scotland) at the Sheraton Grand Hotel in Edinburgh. Online nominations are now open: www.asianrestaurantawards.org/scotland-nomination-form
Tickets available from the Asian Catering Federation
E: info@acfederation.org T: 020 8395 6820
The awards are sponsored by Just Eat.